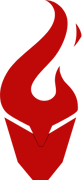 "I'd be more active on social media if I had the time,"
said almost every business owner ever.
We get it! Being effective on social media means showing up consistently, and engaging with the people who enjoy your content. But you also have a business to run. This is why we manage a majority of the heavy lifting for your social media account; from copywriting to curating and distribution. We can also set up all of your pages and help grow your connections. The one thing we will not do is respond to people who engage with your content – that needs to come from YOU.